Lower Buy-In To Begin on January 27th
Published on January 21st, 2019 10:42 pm EST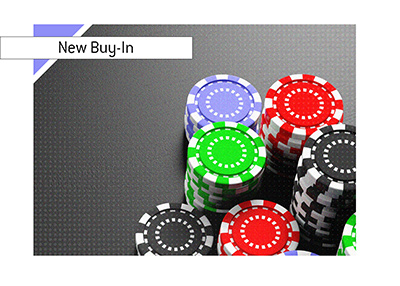 The Sunday Million, which is THE weekly tournament in the online poker world, will have a new buy-in amount as of Sunday, January 27th.
Earlier today, Pokerstars revealed that they would be lowering the buy-in for the Sunday Million from $215 to $109 going forward. According to the site, the tournament will have the same starting time and starting stack, though there will now be a much bigger field in the tournament.
Pokerstars says that they are reducing the size of the buy-in in order to encourage more people to play in the event. This will benefit the company, as players are going to be paying a higher percentage of rake in order to participate in the tournament.
As with most changes that have taken place since Pokerstars was first sold to Amaya, this change is being undertaken to help pad Pokerstars' bottom line.
-
The Sunday Million will still begin at 6 pm UTC each Sunday, with late registration open for 3 hours and 15 minutes.
The starting stack will still be 10,000 chips, with opening blinds of 25/25 and 5 antes.
With the dramatically bigger field size, Pokerstars has said that they will be monitoring things to make sure that the tournament doesn't last significantly longer than it already does.
-
The Sunday Million will still have a guarantee of $1 million, with the winner walking away with a minimum of $100,000 every week.
Source: Pokerstars.com -
All you need to know about the new $109 Sunday Million
--
Filed Under:
Online Poker Rooms