Phil Galfond's Poker Site Nears Launch
Published on February 3rd, 2019 7:38 pm EST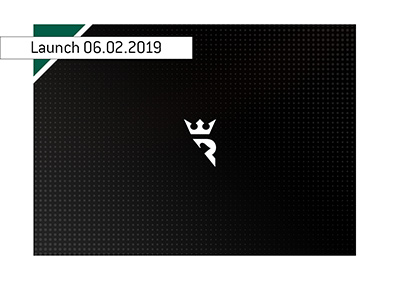 After years of work and numerous setbacks, Phil Galfond's poker site, "Run It Once" (runitonce.eu) is set to launch later this week.
In a blog post titled "A Poker Site" (link below), Galfond said that his site will be launching on Wednesday, February 6th. The site will be in "public beta" until all of the bugs are worked out. After the site launches on Wednesday, players are invited to sign up, deposit and send their feedback to the company.
-
The Run It Once site has been a very ambitious undertaking, as it has sought to address numerous issues that people have with the poker industry, while also soliciting a great deal of input from players.
Run It Once looks to create an environment where casual players aren't hunted by experienced players and player rewards are distributed in a fair fashion. There has also been a great deal of work put into the overall design of the product and making sure that it runs smoothly.
-
Galfond is wading into an industry that is dominated by billion dollar titans such as Pokerstars and partypoker. A site like Run It Once will need a great deal of money to keep its doors open, and it will be imperative for the company to have a relatively smooth launch, as the average player is only going to give them a certain amount of leeway.
Run It Once does have a tremendous asset in Phil Galfond, who is respected by most in the poker community. This asset will get many people in the door, though they will need to impress in order to keep people from returning to the likes of Pokerstars and partypoker.
-
Is there room for another site in the online poker industry? Will you get Run It Once a shot?
Source: RunItOnce.eu -
A Poker Site
--
Filed Under:
Online Poker Rooms