partypoker Creates "Team Online", Promises More Signings Soon
Published on February 18th, 2019 1:07 pm EST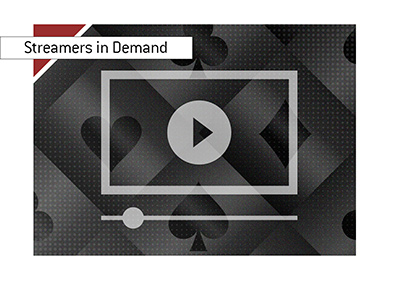 Earlier today, partypoker announced that they have created its "Team Online" that will consist of some of the most well-known poker streamers and content creators in the world.
Their first signing? Matt Staples, a 22 year-old professional poker player from Canada who has roughly 53,000 followers on Twitch.tv and a little under 800 in subs. Matt has slowly built his following over the years, and his hard work has now translated into a sponsorship deal.
This has been a particularly good week for Matt, as he took down nearly $15k in a Bounty Builder event on Pokerstars just a few days ago.
-
Matt Staples saw his star power in the poker world skyrocket following the successful completion of the "Ultimate Sweat" challenge with his brother, Jaime.
Matt and his brother Jaime, who is a former Pokerstars sponsored player, won $150,000 from Bill Perkins after successfully eliminating the gap in weight between the two of them over the course of a single year. The feat generated a great deal of publicity, as the two brothers eliminated a gap of roughly 150 pounds.
-
Roughly one week ago, Jaime Staples, along with Jeff Gross, announced that he was leaving Pokerstars and was a free agent. Parker Talbot also revealed that he would be leaving 888 Poker at roughly the same time.
Since that time, Jaime has had an active streaming schedule, with practically all of his tournaments taking place on partypoker. Will both of the Staples brother end up as members of "Team Online"? It seems likely at this point.
If partypoker signs a number of notable Twitch.tv streamers, you'd have to think that Jaime Staples, Jeff Gross, Parker Talbot and others will end up with sponsorship deals as well.
-
All in all, Matt Staples is a great signing for the partypoker brand and will represent them well.
Source: partypoker.com -
partypoker Announces Creation of "Team Online"
--
Filed Under:
Online Poker Rooms