Darroch Joins Pavlovic, Matt Staples as Members of partypoker's "Team Online"
Published on February 20th, 2019 2:41 pm EST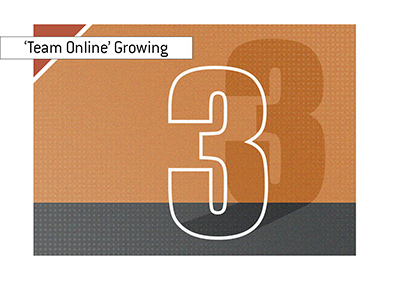 partypoker made their third addition to the newly formed "Team Online" earlier today, as they announced that Travis "dramaticdegen" Darroch had joined the team.
Darroch joins Hristivoje "All In Pav" Pavlovic and Matt Staples as members of partypoker's "Team Online", with more additions reportedly yet to come.
-
Darroch has a dual Canada/New Zealand citizenship and elected to move to Auckland last year to stay in the "Streamhouse" for six months. Two of the four members of the "Streamhouse" now have deals with partypoker (Pavlovic, Darroch), and I suspect that more might be on the way.
After the "Streamhouse" disbanded, Darroch elected to stay in New Zealand. Over the past 8-9 months, Darroch has made a number of deep runs in big tournaments and seems to be on an upswing. Darroch's hard work has paid off nicely in the form of a partypoker sponsorship to go along with his strong results as of late.
Darroch, like Pavlovic and Staples, goes out of his way to interact with his viewers and should be a very good signing for partypoker.
-
partypoker has clearly identified Twitch.tv as a source of potential growth for the company, and they are being aggressive in their signing of new talent. While Pokerstars has seen a couple of high profile streamers defect in recent days (Jaime Staples, Jeff Gross), partypoker is working hard to put together a team that consists of some of the most popular poker streamers on Twitch.tv.
Who will be the next name to sign?
Source: partypoker.com -
Travis "dramaticdegen" Darroch announced as newest member of partypoker's Team Online
--
Filed Under:
Online Poker Rooms