The Stars Group Expecting Up to $2.765 Billion in Revenues in 2019
Published on March 6th, 2019 11:25 pm EST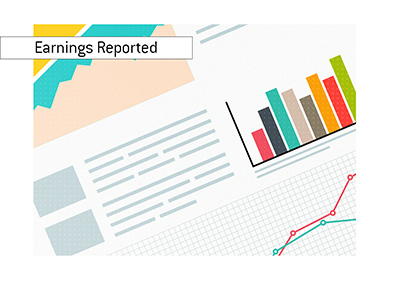 The Stars Group, which is the parent company of Pokerstars, Betstars, and others, reported their earnings for the fourth quarter of 2018 earlier today. In addition, the company also announced their guidance for the 2019 fiscal year.
Things have not been great for the Stars Group over the past year, as evidenced by their share price. Over the past 12 months, shares of the company have traded down from $26/share to a current level of $15.71/share. Around of the time of the 2018 World Cup, shares of the company were trading at nearly $40 per share before falling off a cliff. The online gaming industry as a whole has taken a big hit over the past year, with The Stars Group leading the way lower, as investors have fretted about slowing consolidation in the industry, increased regulatory concerns and stagnating growth.
Investors in The Stars Group seem to have gotten a bit of good news this morning, as the release of the Q4 earnings report has shares trading up in premarket.
The company, which recently completed its acquisition of Sky Betting and Gaming, reported adjusted diluted net earnings per share of 52 cents/share in Q4. Revenues came in at $652.85 million, which was an 81.2% increase over the same period last year (thanks to the acquisition of Sky Betting and Gaming).
The company reported $393 million in operational cash and $5.45 billion in debt, giving them a net debt total of $5.05 billion.
For 2019, The Stars Group said that they expect revenues of between $2.640 billion and $2.765 billion USD, with net earnings per share of between $1.87-$2.11.
-
The Stars Group continues to diversify away from being solely reliant on poker revenues, which is a good thing for the company as their poker product is clearly suffering.
While poker revenues were up roughly 1% from 2017, quarterly poker revenues were down 10% from Q4/2017. In the face of increasing competition (namely from partypoker), Pokerstars has made a number of changes to their rake and reward structures that have angered players as they attempt to stabilize their poker revenues.
Revenues from gaming and sports betting helped to propel revenues almost 10% higher year-over-year, with gaming revenues growing 28% and sports betting revenues growing over 60%.
Quarterly active uniques were down from Q4/2017 by 2.9%, while quarterly net yield was up slightly.
--
Filed Under:
Online Poker Rooms