GVC Holdings PLC Hit After Insider Unload Shares
Published on March 10th, 2019 5:42 pm EST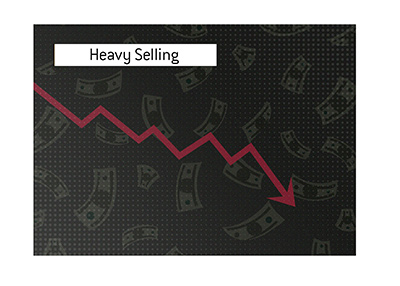 GVC Holdings PLC, which is the parent company of brands such as partypoker and bwin, fell as much as 19% on Friday after the company's CEO and Chairman sold 76% of their holdings in the company.
CEO Kenneth Alexander and Chairman Lee Feldman sold a combined 3 million shares at a discounted price of 666 pence, which obviously left investors scratching their heads and re-evaluating their position in the company.
The share sale came just one day before the company was set to leave the FTSE 100, which is the biggest share index in the United Kingdom.
The sale came at a price of 666 pence/share, which was a discounted price.
After the sale, Alexander is left owning 666,666 shares in the company, while Feldman is down to just 287,408 shares. Both men claimed that they are done selling their shares and are committed to the company over the long-term, though investors were obviously less-than-impressed.
Shares of the company fell as much as 19% on Friday before closing the day down 14%.
Since of the summer of 2018, shares of GVC Holdings PLC have fallen by 50%. Investors were asking this question on Friday: with shares down so much over the past year, why aren't two of the biggest company insiders buying instead of selling?
Many investors answered this question by hitting the exit on Friday - given the big sales by company insiders, shares seem destined to continue lower until the company can produce a positive catalyst.
-
The online gaming sector has been absolutely savaged following the conclusion of the 2018 World Cup, as companies like GVC Holdings PLC, The Stars Group and 888 Holdings plc are all roughly 50% off of their highs.
The past year or so has brought a flood of regulatory changes that have adversely impacted the bottom lines of gambling companies across the world.
The sector is desperately looking for some sort of positive catalyst, though consolidation in the industry has slowed and the next major soccer tournament (Euro 2020) is still over a year away.
--
Filed Under:
Online Poker Rooms