Shares Drop Another 4.58% on Wednesday
Published on March 13th, 2019 5:21 pm EST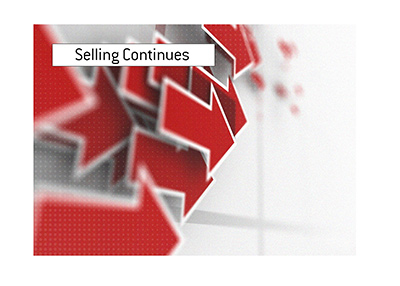 Late last week, two of GVC Holdings PLC's most important executives - CEO Kenneth Alexander and Chairman Lee Feldman - revealed that they had sold a whopping 70%+ of their shares in the company.
Following the sale of their shares at a discounted price, Alexander was left holding 666,666 shares, while Feldman was left with just 287,408. In total, the two men sold a combined 3 million shares.
The move left investors scratching their heads - weren't things going well at GVC Holdings PLC, which is the parent company of brands like partypoker and Bwin? Isn't partypoker on the upswing right now? If that's the case, why would these two executives sell so many of their shares?
Both men say that they are committed over the long-term, though their actions say otherwise.
Investors have continued to exit GVC Holdings plc, as their shares fell another 4.58% to close at 542.00 today.
Since news of the share sale broke, GVC Holdings plc is down from almost 700/share to a current level of 542.00/share. That is over the course of just four trading days.
-
Over the past few months, partypoker (which is the crown jewel of the GVC Holdings plc empire) has tried to make a serious dent into Pokerstars' market share.
partypoker, by all accounts, has been successful in revamping their online poker room to cater to those who feel abandoned by Pokerstars and betrayed by the behemoth's never-ending quest for more rake. partypoker has revamped their software, introduced a generous rewards system and hired a number of new sponsored pros, just to name a few things.
It will be interesting to see if GVC Holdings plc can turn things around, as their shares are now well over 50% off of their highs.
Shares of online gambling companies have been very weak over the past 6-9 months, though Alexander and Feldman are not doing themselves any favours by dumping so many shares at this juncture.
--
Filed Under:
Online Poker Rooms