Daniel Negreanu: I'm Playing More Lower Buy-In Events This Year To Try To Win WSOP POY
Published on March 30th, 2019 12:38 pm EST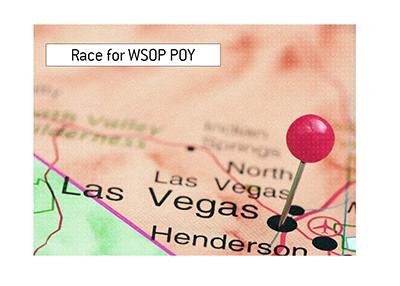 Daniel Negreanu recently made an appearance on the DAT Poker Podcast, which you can find a link to at the bottom of this article.
In the podcast, Negreanu recently some interesting personal news, such as the fact that he is getting married to fiancee Amanda Leatherman on May 17th and that they are planning on building a home together.
Negreanu also revealed his plans for the upcoming World Series of Poker.
Negreanu revealed that he is gunning for the WSOP POY title this year, and in order to accomplish his goal, will be playing in more lower buy-in events.
In the podcast, Negreanu said that the WSOP POY points system favours people who cash often in events, regardless of buy-in size, compared to those who make deep runs in really tough fields, such as the $10,000 Limit Hold'em event.
So, if you are sitting down in one of the smaller buy-in events at the World Series of Poker this summer, don't be surprised to see Negreanu sitting at your table.
-
Negreanu went on to say that he is so confident about his strategy that he would bet up to $5 million at even money that he will cash at least 15 times this summer.
By max late-regging big field, low buy-in events, Negreanu says, making it to the money shouldn't be that difficult.
In addition, many casual players take part in the smaller buy-in events, and these players will not want to get involved in pots against Negreanu, as the average recreational player holds him in such high esteem. For that reason, Negreanu should be able to run over many of the tables that he is playing at, which he wouldn't be able to do in the higher buy-in events.
-
What do you think - will Negreanu cash at least 15 times this summer?
Source:
DAT Poker Podcast
--
Filed Under:
The World Series of Poker