"Sp0ubledy" To Receive 100% Rakeback Until End of January/2020
Published on April 4th, 2019 8:31 pm EST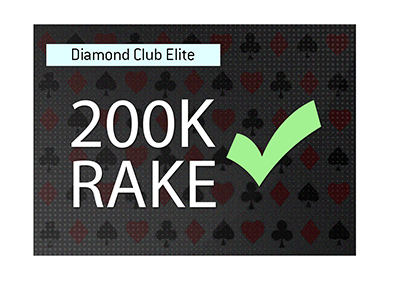 "Sp0ubledy" wanted to become the first player to reach the $200,000 rake milestone on partypoker.
He wanted to become the first player very, very badly.
Less than two months after partypoker announced the rake milestone promotion on January 31st, "Sp0ubledy" became the first player to reach the $200,000 rake milestone.
As a result, "Sp0ubledy" officially became the first ever member of the Diamond Club Elite team.
It wasn't easy for "Sp0ubledy" to absolutely crush the competition, as his feat involved playing 12 tables of SPINS for 10-16 hours per day. This required an incredible amount of dedication and concentration, though the rewards were certainly worth it.
As one of the first two people to reach the $200,000 milestone, "Sp0ubledy" will receive 100% rakeback until January 31st, 2020. Given how much he raked over two months, that could potentially be an extraordinary amount of money in his pockets.
In addition, "Sp0ubledy" received a $10,000 cash payment when he reached the $100,000 rake milestone, and an additional $20,000 cash bonus when he hit $200,000 in total generated rake.
On top of that, "Sp0ubledy" will also receive a $16,000 VIP package to the Caribbean Poker Party and a $10,300 MILLIONS Online entry.
Despite the intense effort and lack of a social life for two months, I'd say that his efforts were worth it.
-
With "Sp0ubledy" having wrapped up the first 100% rakeback spot, the attention now turns to who will claim the second and final slot.
--
Filed Under:
Online Poker Rooms