Nearly $750,000 Confiscated By partypoker in Bot Bust
Published on April 9th, 2019 7:16 pm EST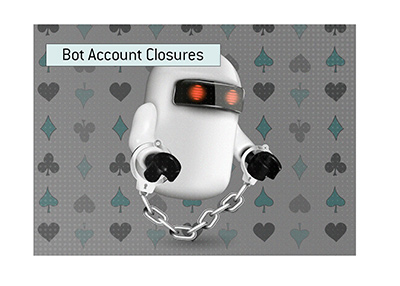 Earlier today, partypoker announced that they had closed 277 accounts between December 2018 and March 2019 that were suspected of being "bots".
These accounts had $734,852.15 in total funds, which were confiscated and redistributed to impacted players.
In order to combat fraud on the site (collusion, multi-accounting, bots, etc), partypoker created a "specialist Poker Fraud Team" that is comprised of former professional players who are experienced enough to quickly sniff out instances of fraud.
According to partypoker, 75% of the recent account closures came thanks to the newly created "Poker Fraud Team".
-
Bot accounts continue to be a very big problem in the online poker world, especially on sites that have less resources to devote to their detection.
Bot accounts and major online poker sites have been engaged in a tit-for-tat battle for years, with bots becoming increasingly sophisticated and sites coming up with more advanced technologies to detect them.
Bots are not allowed on the major online poker sites as they enable a distinct advantage over the rest of the players at the table, especially in lower level games. Bots do not tire and bots will always make perfect decisions based on their logic, so this creates an unlevel playing field.
-
partypoker asks its customers to report any suspicious activity to the site. This suspicious activity could take the form of suspected bot play, collusion or shared accounts.
Source: partypoker.com -
partypoker confirms 277 'bot' account closures and $734,852.15 in redistributed funds between December 2018 and March 2019
--
Filed Under:
Online Poker Rooms