Shares of GVC, The Stars Group Bounce
Published on April 13th, 2019 12:01 pm EST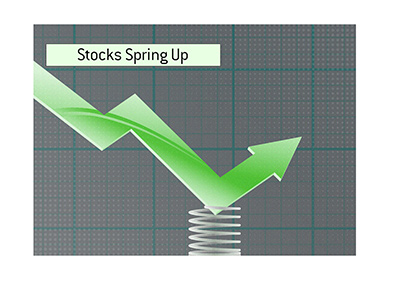 The last year or so has been absolutely terrible for the online gaming industry and the valuations of the major players.
Over the past 12 months, companies like The Stars Group, GVC Holdings plc and William Hill have seen billions of dollars shaved off of their valuations.
In the past year, GVC Holdings has seen its share price shrink from 945 to 629 on the London Stock Exchange.
In the past year, William Hill plc has lost roughly half of its value.
In the past year, shares of The Stars Group have traded down from nearly $30 a share to a current level of $19.24.
Things are clearly not right in the industry, though these companies have all experienced a bounce over the past 2-3 weeks, as The Stars Group has bounced from the high $15s to $19.24, while GVC Holdings has gained roughly 20% in value since the second half of March.
-
Valuations in the industry have been decimated over the past 12-18 months. Things were looking very rosy for the industry heading into the 2018 World Cup, though it has been all downhill since then.
Increasing regulations and taxes have put a crimp in the profits of many of the industry's major players.
Companies like GVC and The Stars Group were forced to pull out of a couple of markets, including the highly lucrative Australian market, which has some of the most gambling mad residents in the entire world.
Competition is fierce in markets such as the United Kingdom, which has resulted in less-than-expected profits for some of the industry's key players.
Investors have worried about saturation in the space as well, which has caused many to question the future growth prospects of the industry.
-
Will this recent bounce prove to be a "dead cat bounce", or has the online gaming industry finally reached a bottom?
--
Filed Under:
Online Poker Rooms