Pokerstars' 100 Billion Hand Celebration Was Much Bigger
Published on April 19th, 2019 3:55 pm EST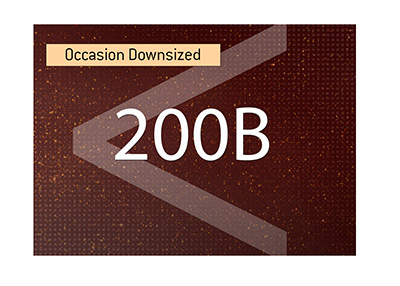 Pokerstars announced earlier this week that they will soon be dealing their 200 billionth hand on the site, and that they'd be giving away money and tournament tickets to celebrate.
This is great, though the 200 billion hands promotion is quite underwhelming when compared to the 100 billion hand promotion that the site hosted roughly six years ago.
Pokerstars has promised that everybody that is dealt into the 200 billionth hand on the site will receive $10,000, whether they win or lose the hand.
In addition, Pokerstars will be hosting a $200,000 Mega Freeroll on May 1st, as well as completing "random ticket drops" for various tournaments and giving away Chests in cash games that are "stuffed with rewards".
Let's compare this to the 100 Billion hand celebration that took place in 2013.
To start, the winner of the 100 Billion milestone hand was guaranteed a minimum of $100,000. All of the other players at the table that were dealt into the hand received $10,000, plus everyone that was dealt in received $2,000 per VPP that they had accrued over the previous 50 hands. "microulis69" would end up taking home $103,800 after being the lucky winner of the hand.
In total, Pokerstars guaranteed a total of $1 million when the 100 billionth hand hit. After taking out the money from the 100 Billionth hand, Pokerstars paid out the rest to everybody that was playing the same game, structure and stakes at the time that the 100 Billionth Hand was dealt.
Pokerstars also paid out money for milestone hands hit just before the 100 Billionth hand was dealt - in total, the site paid out $5 million for the promotion.
-
The 100 Billion Hand celebration in 2013 felt like a big event - Pokerstars was choked with activity as everybody wanted their shot at the $100,000+.
The 200 Billion Hand celebration feels - underwhelming.
--
Filed Under:
Online Poker Rooms