"Professional Poker Player" Now Acknowledged By Census Bureau as Occupation
Published on May 1st, 2019 6:30 pm EST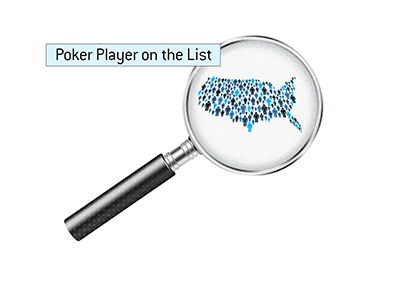 Professional poker players in the United States have finally arrived.
According to an article by QZ.com (link below), the US Census Bureau has officially acknowledged "professional poker player" as one of their 31,000 different types of occupations.
This change occurred between the 2010 and 2016 Census, a span of time that also included "Black Friday", which sent many professional poker players scrambling to countries such as Mexico and Canada.
The addition of "professional poker player" to the Census Bureau's list of 31,000 different possible occupations came about due to a marked increase in the number of people declaring that they played poker professionally. With many of these players choosing to reside in other countries in order to keep playing online poker, the spike in declarations was likely the result of people not wanting to arouse suspicion as they criss-crossed the border.
-
Prior to the passing of UIGEA (Unlawful Internet Gambling Enforcement Act of 2006) into law and the resulting crackdown on the industry, many poker players simply said that they played poker recreationally. Given that many of the players during the "poker boom" were college students, this wasn't a hard argument to make.
Things have changed, however, thanks to "Black Friday". Playing online poker professionally in the United States, while still possible, is much more challenging, and many of the players who were making good money before "Black Friday" simply weren't satisfied with the offerings available to US players. This meant leaving the United States if they wanted to continue playing on sites like Pokerstars or partypoker, and this resulted in many people declaring that they played poker for a living.
-
Source: QZ.com -
These are the 46 newest jobs identified by the US government
--
Filed Under:
Other Poker News