Pokerstars and partypoker Both Announced New Sponsorship Signings This Week
Published on May 4th, 2019 6:51 pm EST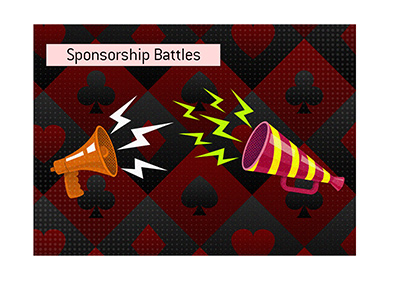 After a bit of a quiet period, both Pokerstars and partypoker announced some new sponsorship signings earlier this week.
Let's start with partypoker.
After loading up their newly formed "Team Online" with the likes of "All In Pav", "Iregption" and "Courtiebee", partypoker further bolstered their roster of talent by signing Jaime Staples and Kevin Martin to sponsorship deals. Staples and Martin were both formerly signed to Pokerstars, and both elected to end their relationships with Pokerstars and join partypoker.
partypoker's "Team Online" now consists of some of the biggest names in the Twitch.tv poker streaming community, including:
Jaime Staples
Jeff Gross
Kevin Martin
Matt Staples
Hristivoje Pavlovic
Patrick Tardif
Alan Widmann
Ryan Schoonbaert
Courtney Gee
Steven Kok
Monika Zukowicz
-
Pokerstars, which was the victim of a talent raid by partypoker, decided to stock up on talent by signing four new Pokerstars Ambassadors to their stable, as well as eight "Pokerstars Twitch streamers".
The biggest new addition to the team is Arlie Shaban, who has grown his Twitch.tv following over the past year or so by leaps and bounds thanks to his extremely long sessions and boundless energy.
In addition, Pokerstars also added James Mackenzie, Nick Walsh and Eva Reberc to their team of Pokerstars Ambassadors.
The eight new Pokerstars Twitch.tv streamers are:
Mason Pye
Georgina James
Tom Hayward
Alberto Perez
Guillermo Inclan
Steve Enriquez
Benjamin Bruneteaux
Julien Brecard
-
Twitch.tv has grown immensely in popularity over the past 2-3 years, and popular poker streamers have benefited in the form of sponsorship deals from the likes of Pokerstars, partypoker and 888 Poker. These sites are looking for new marketing avenues in an increasingly saturated poker market, and Twitch.tv has allowed the sites to connect to millions of potential new customers.
--
Filed Under:
Online Poker Rooms