FOX Bet To Be Available In States Where Sports Betting is Legal
Published on May 8th, 2019 5:40 pm EST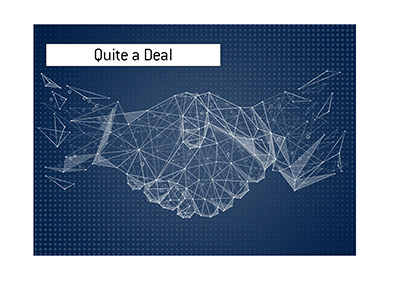 Major, major news out earlier today as The Stars Group (parent company of Pokerstars) and Fox Sports (unit of Fox Corporation) have announced a joint venture.
The two companies have entered into a long-term commercial agreement that will see two new products launched, one of which is expected to be "FOX Bet", a sports betting site that will be available to US residents living in states where sports betting is legal.
In addition, the two companies will also be launching a free-to-play game that will award cash prizes for correctly predicting the outcome of sports events.
-
As part of the agreement, Fox Corporation will be purchasing 14,352,331 newly issued shares in The Stars Group, which works out to a 4.99% stake in the company.
Under the terms of the deal (which can last up to 25 years), the two sides agree that:
1) The Stars Group will have an exclusive license to use certain Fox Sports trademarks
2) The Stars Group will agree to a certain minimum annual advertising spend on Fox Sports and other Fox media assets
3) Fox Sports will have the right to purchase an equity stake of up to 50% in the Stars Group's US business as of the 10th anniversary of the deal
-
This is obviously very big news in the United States, as Fox has the rights to air numerous sporting events, including a selection of NFL games and other sports.
In addition, this is another powerful corporation that will be pushing for the widespread legalization of sports betting in the United States. Fox will obviously want
Fox Bet
to be a leader in the online sports betting market in the United States.
For The Stars Group, they get a powerful partner that will provide an instant boost to their business.
Shares of The Stars Group are up over 20% on the news in afterhours trading.
Source:
The Stars Group and Fox Sports Announce Historic U.S. Media and Sports Wagering Partnership
--
Filed Under:
Other Poker News