Daniel Negreanu Reveals Some Interesting Information on Mike Matusow's Podcast
Published on May 30th, 2019 2:37 am EST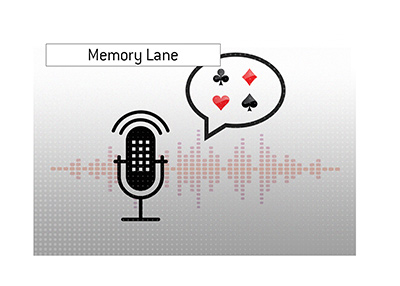 Daniel Negreanu and Mike "The Mouth" Matusow are friends again, and this rekindled friendship produced a very interesting podcast. Note: Negreanu and Matusow had a falling out a few years ago regarding a $150,000 loan to Matusow from Negreanu.
Negreanu was the guest on the latest edition of Mike Matusow's "Mouthpiece" podcast, and he had plenty of interesting information to dish on a variety of different topics.
Negreanu and Matusow took a trip down memory lane where they talked about the online poker landscape in the days before and after UIGEA and "Black Friday".
Negreanu revealed a couple of very interesting pieces of information regarding "home runs" that were never meant to be.
The first home run? According to Negreanu, Isai Scheinberg, the founder of Pokerstars, offered Negreanu 3% of the company in exchange for serving as a consultant. This was when Pokerstars was just starting out.
Negreanu doesn't really go into why he turned down the offer, though he did decide against it.
This was obviously a bad move in hindsight, as Negreanu's stake in the company would currently be valued at $143.6 million.
The second home run? Negreanu reveals that he had a deal in place to sell his website, Fullcontactpoker.com, for $160 million prior to UIGEA (the Unlawful Internet Gambling Enforcement Act of 2006) being passed into law in the United States.
There were numerous deals that were scuttled as a result of UIGEA being passed into law, though this is the first that we've heard of Negreanu's deal.
-
There was plenty of other information revealed during the podcast, including the story behind Negreanu and Matusow falling out, some of the behind the scenes information on Full Tilt Poker before and after "Black Friday" and more.
The link to the Podcast can be found below:
Source:
Episode 11 Part 1: Phil Hellmuth Roast and Special Guest Daniel Negreanu
--
Filed Under:
Other Poker News