28,371 Entries Results in Largest Live Tournament Field of All Time
Published on June 7th, 2019 12:25 am EST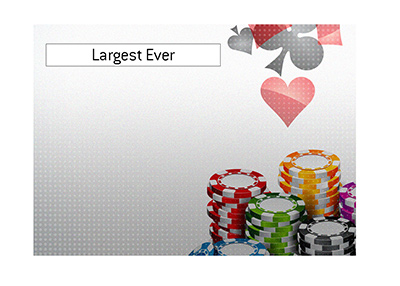 When World Series of Poker officials came up with the idea for the "Big 50", they were intent on creating a tournament that was accessible to most and would help to draw thousands of casual players to Las Vegas.
The $500 buy-in made the tournament affordable for many players who otherwise wouldn't have played in a World Series of Poker event. The result? An absolute mad house of a tournament that had nearly 30,000 total entries. There were issues with availability of chips and a multitude of other headaches, though in the end, World Series of Poker officials managed to put the "Big 50" into the record books.
With its massive turnout, the 2019 "Big 50" now holds the record for the largest live poker tournament field of all time.
The incredible turnout means that the eventual winner of the event will take home $1,147,449, while the runner-up will receive $709,183.
-
There were a total of 17,970 unique participants in the tournament and over 10,000 re-entries, creating a total number of entries that numbered over 28,000.
According to Cardplayer.com
, a total of 1,208 dealers were needed during the four starting flights.
There were over 1.4 billion chips in play, which is another all-time record for a live poker tournament.
Unsurprisingly, Day 1D was the busiest starting flight, as that day generated a total of 9,121 entries.
-
The record for the largest ever WSOP tournament field was previously held by the 2015 "Colossus" at a total of 22,374 entries.
The "Big 50" ended up crushing this number by nearly 6,000 entries, surpassing even the wildest expectations of tournament organizers.
--
Filed Under:
Other Poker News