Two Players Disqualified From World Series of Poker Main Event
Published on July 6th, 2019 2:28 am EST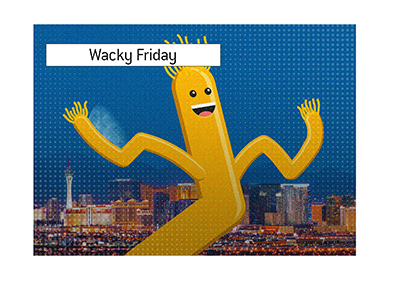 Friday was an absolutely bizarre day in the World Series of Poker main event, and that is putting it nicely.
To start, there was a rather large earthquake that rocked Las Vegas on Friday evening.
Prior to that, it had seemed like there was something strange in the Las Vegas-area water, as two separate players were disqualified from the WSOP main event.
To start - Georgii Belianin was reportedly disqualified from the event after he allegedly stole chips from one of the other players at his table.
According to eyewitness reports, Belianin won a hand and then proceeded to slide all of his neighbor's chips into his stack. This person hadn't yet sat down at the table, and Belianin, possibly as a joke, decided to combine his stack with the unattended stack of his neighbor. This resulted in an instant disqualification, and Belianin was escorted out of the tournament area.
Belianin's chips were removed from the tournament, though his $10,000 buy-in remained in the prize pool.
The second disqualification of the night was even more bizarre, plus it was caught on video.
A player went all-in pre-flop without looking at his hand. As one of the other players at the table tried to decide whether or not to call, the player who went all-in:
1) Pulled down his pants and exposed himself
2) Mooned the other player
3) Took off his socks and shoes
4) Tossed one of his shoes onto the table.
These actions resulted in this player being escorted out of the tournament area, where they were disqualified from the event.
You'd think that this would be an offence worthy of an arrest, though this player turned up at the Luxor later in the night, where he jumped on a table, flashed the crowd and was then subsequently arrested.
-
All in all, a completely bizarre day at the WSOP.
--
Filed Under:
The World Series of Poker