8,569 Entrants for This Year's Event, Up 9% From 2018
Published on July 8th, 2019 2:06 am EST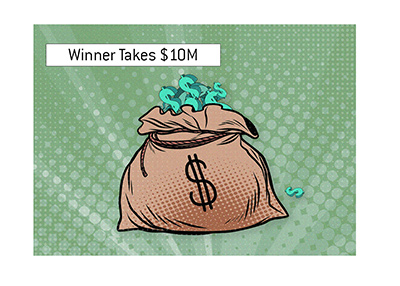 A couple of years ago, the likelihood of the record for the biggest field in the history of the WSOP main event ever being broken seemed remote, at best.
In 2006, 8,773 players turned out for the main event, smashing the previous mark by over 3,000 players. Online poker rooms like Pokerstars, Party Poker and Full Tilt Poker, which were freely operating in the United States at the time, were sending hundreds of players to the main event via online satellites. The poker boom was in full effect, and things were good.
A few months after Jamie Gold's victory in the main event, UIGEA was passed into law, which eventually led to "Black Friday" in 2011. At the time, poker was declared dead by many, and the thought of the main event eventually breaking the 2006 record seemed laughable.
Things have changed, however, and this year's main event came within a whisker of breaking the record, as 8,569 entrants turned out for the tournament, creating a total prize pool of $80,548,600.
With the legalization of online poker spreading on a state-by-state basis in the United States, it seems as though the 2020 main event has a great chance of breaking the record.
-
The top 1,286 spots in the main event will pay, with the eventual winner taking home $10,000,000.
-
Here is a breakdown of the registrations by day:
Day 1A - 1,334
Day 1B - 1,914
Day 1C - 4,877
Day 2AB - 100
Day 2C - 344
-
All nine of the final table participants will be paid at least $1 million. Here are the final table payouts:
1st - $10,000,000
2nd - $6,000,000
3rd - $4,000,000
4th - $3,000,000
5th - $2,200,000
6th - $1,850,000
7th - $1,525,000
8th - $1,250,000
9th - $1,000,000
--
Filed Under:
The World Series of Poker