Blieden Faces Maximum Sentence of More Than 200 Years
Published on July 11th, 2019 8:39 pm EST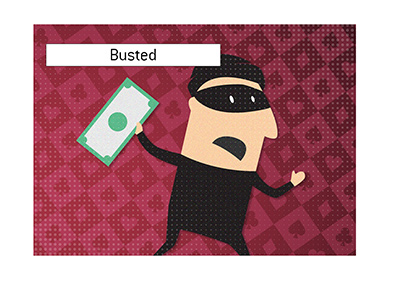 Earlier today, the US Attorney's Office of the Central District of California revealed that professional poker player Dennis Blieden, 29, was arrested in Las Vegas yesterday.
Blieden is being charged with multiple counts of mail fraud, one count of aggravated identity theft and two forfeiture counts.
The US Attorney's Office of the Central District of California claims that Blieden embezzled $22 million from his employer, StyleHaul Inc., which is a "digital marketing company that represents influencers on Youtube and Instagram.
The US Attorney's Office alleges that Blieden's position with the company (controller, Vice President of accounting and finance) gave him ample opportunity to embezzle funds, as he had control over StyleHaul's bank accounts and could move money from the company to his own personal bank accounts.
-
According to the press release, Blieden used the embezzled money to buy his way into large buy-in poker tournaments, pay off his credit cards and fund his crypto-currency accounts with nearly $8.5 million in stolen money.
In addition, Blieden reportedly wrote personal checks totalling $1,204,000 to other poker players, which should concern them as the government will likely be looking to go after this money.
The government alleges that Blieden created fictitious wire transfer letters and leases as part of the scheme as well.
-
Dennis Blieden has $1,058,583 in total live tournament cashes, with his biggest win coming in February of 2018 when he took down the 2018 WPT LA Poker Classic for $1 million.
Blieden's last cash came at the end of June, when he finished in 17th place in the partypoker MILLIONS Vegas for $35,000.
-
Source: Justice.gov -
Former Hollywood Digital Marketing Executive and Professional Poker Player Charged with Embezzling $22 Million From His Employer
--
Filed Under:
Other Poker News