Winner Will Be Crowned on Tuesday Evening
Published on July 13th, 2019 11:28 am EST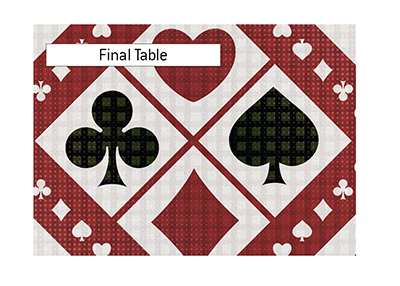 The final table of the 2019 World Series of Poker main event has been set.
The nine final table participants will get a day off on Saturday to contemplate their situations and try to figure out the tendencies of the other eight players at the table. The main event will resume on Sunday afternoon, and eventually, after three days of final table play, a winner will be crowned on Tuesday evening.
The betting favorite to win the title is Hossein Ensan, the Iranian-German poker pro who finished Friday with an absolute mountain of chips. Ensan will begin play on Sunday with 177 million chips, putting him far ahead of the next closest player, Garry Gates, who finished the day with 99.3 million chips.
Robert Heidorn was the unlucky player to be eliminated in 10th place, as he missed out on a pay jump and the possibility to play for $10 million.
-
All nine final table participants are guaranteed at least $1 million for making it this far.
Here are the final table payouts:
1st - $10,000,000
2nd - $6,000,000
3rd - $4,000,000
4th - $3,000,000
5th - $2,200,000
6th - $1,850,000
7th - $1,525,000
8th - $1,250,000
9th - $1,000,000
Here are the chip counts heading into Sunday:
Hossein Ensan, 177,000,000
Garry Gates, 99,300,000
Zhen Cai, 60,600,000
Kevin Maahs, 43,000,000
Alex Livingston, 37,800,000
Dario Sammartino, 33,400,000
Milos Skrbic, 23,400,000
Timothy Su, 20,200,000
Nick Marchington, 20,100,000
-
There is a good mix of experience and talent at the final table. Can Hossein Ensan use his massive stack to bully around the other players at the table? Will Garry Gates, who has much of the poker world behind him due to his work in the industry, end up coming out on top? Can one of the shorter stacks run things up?
--
Filed Under:
The World Series of Poker