Would You Use Your Real Name While Playing at Online Poker Site?
Published on July 27th, 2019 12:53 pm EST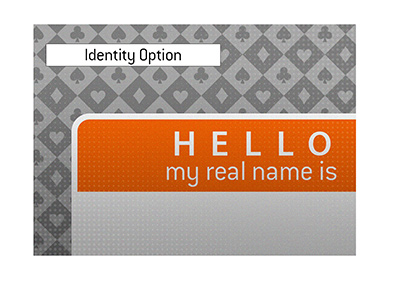 Earlier this week, partypoker released a software update that has had many people talking.
One of the key features of this new release? The ability to use your own name at a cash game table.
According to partypoker, this feature "reduces player concerns over anonymity" and allows for "more of a community feel at the tables".
The reaction has been mixed to this feature - some love it, while others say they'll never use it.
-
The introduction of this feature, along with other recent developments, is part of partypoker's attempt to create a site that makes recreational players feel more at home.
Earlier this summer, partypoker took a number of steps to make the site more recreational-friendly, including forcing a one-time alias change and discontinuing downloadable hand histories. This meant that anybody who gained an edge over other players at the table by using HUDs (Heads up Displays) and other tracking databases lost their advantage overnight.
While this news was not enjoyed by the site's grinders, partypoker (along with sites such as Pokerstars) has made their recreational players a priority.
-
One of the things that partypoker is clearly trying to change is the impersonal nature of online poker. While "live" poker certainly has its drawbacks, most recreational players like the live poker atmosphere. You head to the local casino on Friday night and see the same faces every week.
partypoker is trying to recreate this type of atmosphere by allowing the use of real names in their cash games in order to lure more recreational players to the table.
Will it work? Would you use your real name at an online poker table?
Source: partypoker.com -
Real name cash games released on partypoker
--
Filed Under:
Online Poker Rooms