First Place Prize of £19 Million On The Line
Published on August 3rd, 2019 1:13 am EST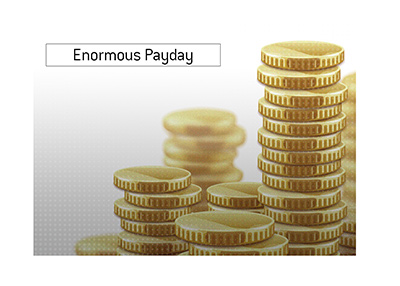 Most, if not all, of the participants in the Triton Million in London don't get fazed by playing for large amounts of money.
Things might be a little bit different this time around, however, as there is £19 million earmarked for the winner of the event. That translates to $23 million USD, which is going to be the single biggest payday in the history of poker.
The tournament started with 54 entrants - 54 entrants that all ponied up £1.05 million to participate in the tournament. Given the mix of businessmen/recreationals/professional poker players in the event, some were likely backed, some sold action while others (especially the businessmen) had 100% of themselves.
With that being said, here are the 8 players who will be vying for the $23 million USD first place prize when the final table gets underway on Saturday:
Vivek Rajkumar, 18,000,000
Stephen Chidwick, 9,790,000
Timothy Adams, 5,735,000
Bryn Kenney, 5,540,000
Alfred DeCarolis, 5,455,000
Aaron Zang, 5,060,000
Dan Smith, 2,350,000
Bill Perkins, 2,000,000
All 8 of these players are guaranteed a minimum of £1,400,000 for making it to the final table. The eventual winner will take home 19 million pounds, while the runner-up will receive £11,670,000.
-
Wai Leong Chan, Chin Wei Lim and Winfred Yu went out in 9th, 10th and 11th respectively, which secured all three men a payout of a little over £1 million.
-
The final table is an intriguing mix of some of the best high stakes players in the world (Stephen Chidwick, Bryn Kenney) and well-known recreational players (Bill Perkins).
Who will crack under the pressure? Who will rise to the occasion? We'll find out when the final table gets underway at 1 pm local time on Saturday afternoon.
--
Filed Under:
Other Poker News