$124,410 Transferred To US Marshals Service
Published on August 25th, 2019 3:12 pm EST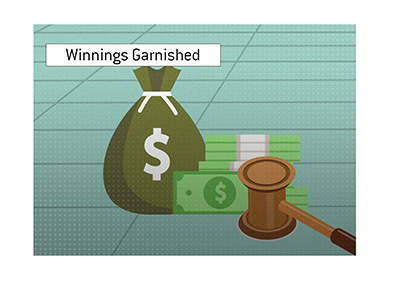 According to Haley Hintze of Flushdraw.net (link below), the entirety of Phil Ivey's 8th place cash ($124,410) in the 2019 $50,000 Poker Players Championship at the recently completed World Series of Poker was seized in order to help pay down his sizeable debt to the Borgata.
As Phil Ivey went deep in the $50,000 PPC, Borgata counsel was working furiously behind the scenes to make sure that he didn't receive any of his cash.
The quick action worked, as Ivey's $124,410 was paid out to the United States Marshals Service, where it would be eventually forwarded to the Borgata to help pay down the sizeable $10.13 million judgment against Ivey and his associate, Cheung Yin "Kelly" Sun. This is in regards to Ivey's alleged "edge sorting" scheme, where two casinos (the Borgata and Crockfords) claim that Ivey and his associate gained an unfair advantage through the exploitation of improperly cut cards. Ivey and his team of lawyers claimed that the actions were not cheating, though courts in two different countries ended up disagreeing.
The Borgata was awarded a large eight-figure judgment. After unsuccessfully looking for assets in New Jersey, the Borgata went after Ivey's Nevada assets. When Ivey turned up at the World Series of Poker, the Borgata kept a close eye on things and quickly sprung into action once Ivey looked like he would cash in the $50k PPC event.
-
This turn of events bring about a big question - will Ivey ever play in the World Series of Poker (Las Vegas) again?
Assuming that he doesn't pay out the judgment, this seems unlikely.
In recent days, Ivey turned up to play in Europe, and I suspect that we will only see him in Europe and Asia going forward, as the Borgata seems hellbent on casting their net for Ivey's assets across the United States.
This will obviously have a severely negative impact on Ivey's chase for more WSOP bracelets, as he'll likely have to be content playing in WSOPE events going forward.
Phil Ivey's last WSOP bracelet came in 2014 when he won the $1,500 Eight Game Mix for $166,986.
Source: Flushdraw.net -
Phil Ivey-Borgata Update: WSOP Event 58 Winnings Confirmed Garnished
--
Filed Under:
The World Series of Poker