"Run It Once" Releases New Update To Address Issues
Published on August 27th, 2019 7:21 pm EST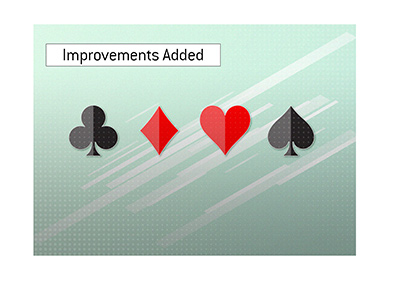 When Phil Galfond announced that he was working on creating a new online poker site, the majority of people were quite excited.
After all, Galfond is considered one of the truly good people of the poker world, and any product that has his name attached is likely going to be a quality one.
In addition, Pokerstars hasn't exactly been endearing themselves to the poker world as of late, so the arrival of "Run It Once" (Galfond's site) was seen as a welcome entrant to the crowded industry. People seemed more than willing to give Galfond's site a very good shot if it meant helping to create another viable competitor to Pokerstars.
In early 2019, "Run In Once" revealed that they were opening up their site via a public beta. Players could deposit and play on the site and send their feedback to the company to help improve the operation.
"Run It Once" also introduced some novel ways to reward players for trying out the site, including up to 110% rakeback for those that streamed their Run It Once sessions on Twitch.tv.
-
This seemed like a good idea at the time, though in the end, players encountered too many bugs and incomplete features.
The software that is offered by the likes of Pokerstars and partypoker is pretty incredible and complex, and many players were simply too frustrated to continue playing on "Raise It Once". In addition to bugs, players were frustrated with the absence of features such as resizable tables and downloadable hand histories, just to name a few.
These frustrations, along with the absence of tournaments, led many to stop playing on "Run It Once" until they had ironed out their issues.
This resulted in traffic heading lower, and nothing is harder for a newer site to overcome than small amounts of players on the site.
-
"Run It Once" is trying to ramp things up again, however, as evidenced by this recent update by site founder Phil Galfond.
"Run It Once" has released a number of new features, including hand history downloads, resizable tables, new table backgrounds and more.
In addition, Galfond announced that he will be the first non-anonymous player on the site, and that there will be a €20 bounty on his head if you win 100 BBs or more from him in any cash game hand.
-
The $64,000 question now is - will Run It Once be able to entice people back to their site?
Source: Run It Once -
Cards Up With Phil
--
Filed Under:
Online Poker Rooms