Published on September 15th, 2007 5:39 pm EST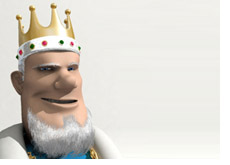 The pool of "live" poker pros that don't have a sponsorship deal with one of the online poker rooms is pretty small. Basically, every big name poker player has some kind of affiliation or sponsorship deal with an online poker site.
So now, the online poker rooms are starting to aggressive court the young generation of poker superstars; the players who are in their teens and early 20's, and who made their names online.
You likely heard about Annette "Annette_15" Obrestad signing with Betfair. Annette was pursued by a number of rooms, including Full Tilt Poker, but Betfair gave her the best deal.
We can't announce the names or the rooms they signed with yet, but two of the biggest names in online poker have inked similar deals recently with a major online poker room. You'll hear about it soon enough when the poker room issues a press release.
You'll likely see most of the top names in online poker get picked off one by one, as online poker rooms look to increase their stables of "pros" under contract. The fact of the matter is that these young pros garner just as much attention as the big name "live" poker pros, if not more.
All three of the younger pros that have signed deals recently (Annette_15 and the two others) all have a few things in common:
1. They are wildly successful online players.
2. They have all had success playing live poker as well (Annette_15 is currently deep in the WSOPE main event.)
3. They are all well-respected and well-liked players.
4. They are all very young.
All three of the players seem to make an effort to be cordial towards other players, and I am sure that this image played a part in the poker rooms offering them deals. Congratulations to them all, as soon as the deals are officially announced, we'll write another article.
--
Filed Under:
Online Poker Rooms