GVC Holdings, William Hill, Others Bounce Off of Lows
Published on September 6th, 2019 2:31 am EST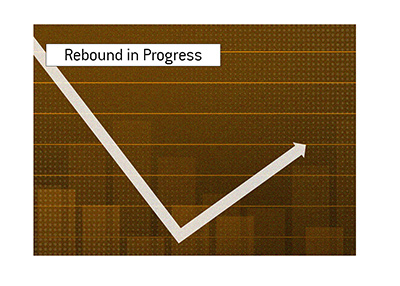 Investors in the online gambling know that the industry has suffered through an absolute bloodbath over the past 1 1/2 years or so.
Shares of all of the major online gambling companies - including Pokerstars, GVC Holdings PLC and William Hill - have been absolutely savaged as investors have high-tailed it out of the sector, worried about debt, stagnating user growth and increased competition. Even the prospects of the United States seeing a widespread legalization of online gambling have done little to soothe the frayed nerves of investors in the sector.
From peak to trough, publicly traded shares of the online gambling sector largely saw a 50%+ decline. In most cases, this decline started shortly after the end of the 2018 World Cup.
This decline eliminated $10 billion+ in market capitalization from the industry, and market observers wondered what could be done to turn things around.
Over the past couple of months, there has been a bit of light for the industry, and this has resulted in a significant bounce in the badly beaten down sector.
In many cases, shares are well off of their lows, but still nowhere close to the highs experienced in mid-2018.
Shares of GVC Holdings (parent company of partypoker), for instance, currently trade at nearly 700.00, well off of their lows of a little over 500.
Shares of The Stars Group (parent company of Pokerstars, are currently trading at $16.19 per share, well off of their lows of $12.59.
William Hill has been one of the biggest beneficiaries of the sector bounce, as their shares are currently trading at 181.15 on the London Stock Exchange, well up from their lows of 128.45 per share.
Lastly, 888 Holdings plc is currently trading at 164.90 per share, well off of their lows of 126.70.
-
If you are wondering why shares of these companies have bounced so much over the past couple of months, the real reason is likely as simple as: they were due for a bounce after essentially dropping for a year straight.
Sure, the sector has some bright spots right now, including more states coming online in the United States, lower interest rates resulting in lower debt servicing costs and the 2020 Euro on the horizon, but the reality is that the battered and bruised sector was likely oversold and due for a bounce.
The really interesting times will be the run-up to the Euro 2020 tournament, which should be a big money-maker for all of these mentioned companies. The industry has a great deal of issues right now, and it will be interesting to see where things go over the coming year.
--
Filed Under:
Other Poker News