$150,000 Guaranteed Event Has Drawn The Ire of Poker Community
Published on September 19th, 2019 10:03 am EST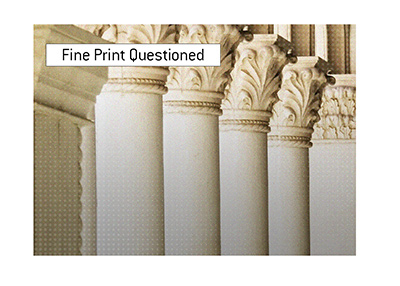 The Venetian in Las Vegas has a poker series coming up called the "Lucky Shot Poker Series and Drawing" that runs from October 21st to October 27th.
At first glance, this tournament series seems fairly standard - 7 events over the course of the one week series, with a $150,000 guaranteed No Limit Hold'em event that has six starting flights and a buy-in of $250.
This is not your standard poker festival, however, and players are hopping mad about it.
The fine print for the $250 NLHE $150,000 guaranteed event reveals something very interesting:
"100% of all funds collected will go to meet the $150,000 Prize Pool.
Any funds collected above and beyond the total prize pool will be the sole property of The Venetian Poker Room.
"
So - let's say that the tournament ends up with 1,000 total entries, creating a total prize pool of $250,000.
This means that the Venetian would keep the prize pool at $150,000 and pocket the remaining $100,000.
This would obviously result in an insane amount of rake being paid, relative to the total size of the prize pool.
-
The Venetian has argued that this tournament series is meant to appeal to players who like "
promotions and drawings
", and that they are giving out $52,000 in free cash to people who spend a minimum of $250 on buy-ins over the course of the series. The more $250 buy-ins you have, the more entries you will receive to win the $52,000 in cash.
Poker players are outraged by this move and are not happy about it. Here, for instance, is Doug Polk giving his take:
We need to stand AGAINST terrible poker formats that harm the poker playing community through excessive rake.

The $150,000 MAXIMUM buyin event from the @VenetianPoker is a disgrace. If you care even a little about the future of poker, DO NOT play this event.#BoycottTheVenetian

— Doug Polk (@DougPolkPoker) September 18, 2019
-
The Venetian, for their part, don't seem to be backing down in this dispute.
--
Filed Under:
Other Poker News