Buehler Takes Down $530 Bounty Event on Pokerstars For $68,000
Published on September 30th, 2019 5:47 pm EST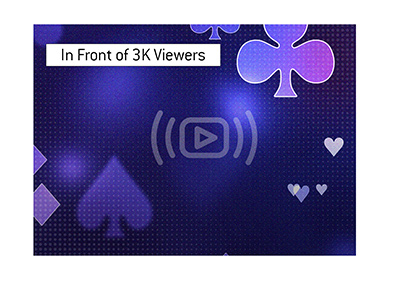 Henri "Buehlero" Buehler took down the biggest online score of his life on Sunday evening after winning the $530 Bounty Builder High Roller event on Pokerstars for nearly $68,000.
After agreeing to a chop during heads-up play, Buehlero ended up winning nearly $36,000 from the regular prize pool, as well as an additional $32k+ in bounties. All told, "Buehlero" ended up scooping nearly $68,000 USD in a stream that had nearly 3,000 simultaneous viewers at its peak.
-
"Buehlero" has been unsuccessfully trying to take down the $530 Bounty Builder on Pokerstars for a while now, though a couple of bad beats have gotten in his way.
On Sunday night, "Buehlero" seemed destined to fall short just again.
Despite making the final table with the chip lead, Buehler's luck seemed to take a turn for the worse after coming up on the short end of a AQ vs KQ all-in pre-flop hand. Buehler's opponent managed to spike a King on the flop - not only did Buehler miss out on a massive pot, but he also missed out on a juicy bounty.
Buehler held it together, patiently re-building his stack instead of tilting and finishing in 5th place. The patience paid off, as "Buehlero" would soon enjoy a heater that would propel him to heads-up play in the tournament.
Buehler quickly regained the chip lead during heads-up play. At this point, Buehler and his opponent, "dantegoyaF", would agree to an ICM chop. That being said, the very sizeable bounties were still on the line.
-
The final hand of heads-up play came when "Buehlero" hit two pair on the flop with his 10-6.
With the board reading 6d-2h-10d-9h, the two players decided to get it into the middle. Buehler had the 10-6, while his opponent flipped over the 9d-7d for a flush draw, a pair and an inside straight draw.
The river brought the King of Spades, giving "Buehlero" the win and $68,000.
-
This was the second biggest score of Buehler's professional poker career, as he finished second in a $3,500 event at the DeepStack Championship Poker Series this past summer for $255,938.
Source: Twitch.tv -
Buehlero
--
Filed Under:
Other Poker News