Poker World Remains Fascinated By Rapidly Unfolding Story
Published on October 4th, 2019 6:37 pm EST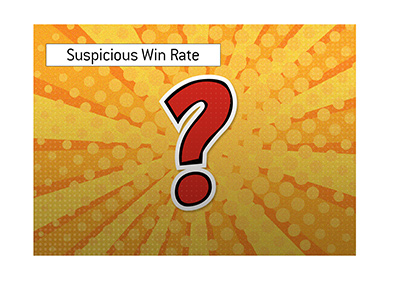 The Mike Postle story has officially reached the mainstream media.
ESPN's Sportscenter did a segment on the Mike Postle story on Thursday night. TheRinger.com just penned an article on the ongoing saga.
This story, which has captivated the poker world over the past week or so, continues to grow momentum.
In case you have been living under a rock over the past week or so, Mike Postle has been accused by many in the poker community of cheating during his appearances on a regular Twitch.tv broadcast called "Stones Live". This regular live poker game has been taking place at the Stones Gambling Hall for the past couple of years, and up until recently was just another uneventful poker stream on Twitch.tv.
Veronica Brill, a commentator on the "Stones Live" stream, finally decided that she had seen enough. After yet another impossibly good fold, Brill decided that something was fishy with Postle's play. Either he was the greatest poker player or all time, or something else was going on.
Brill reported her suspicions to Stones Gambling Hall, who "investigated" and found that there was nothing fishy going on and that there was no evidence of cheating.
Undeterred, Brill contacted Joe Ingram, aka "ChicagoJoey", a popular Youtuber and Twitch.tv streamer.
For the past few nights on Twitch.tv, Ingram has logged hours and hours analyzing Postle's play in previously streamed sessions. As he has been analyzing Postle's impossibly good play, others in the poker community have been analyzing Postle's play and compiling results.
Somebody compiled Postle's results and said that he won in 62 of his 69 sessions on "Stones Live", bringing in roughly $250,000 over 277 hours of play. Given the stakes that Postle has played at, this is an impossibly high win rate, reminding many of the win rate that "PotRipper" had posted on Absolute Poker.
In fact, the last time that the poker community came together to try to solve a mystery was when the Absolute Poker story started to break in 2007. Again, people identified the impossibly high win rate of "PotRipper", and the rest is history.
Postle continues to maintain his innocence and says, essentially, that he is just really, really good at poker. Many disagree - in fact, Daniel Negreanu took to his Twitter account recently to declare that Postle had, in his opinion, been cheating.
The talk online has not only been about whether or not Postle had been cheating during his sessions, but how he may have done it. Was somebody relaying the information to him via cell phone? Did he have some sort of wireless device tucked under his hat? Who might have been helping him? This is all speculation and allegations, though the Internet sleuths continue to dig deeper and deeper, and I suspect that the full story will come out soon. There is just too much pressure and too many eyes watching.
-
Mike Postle is appearing on
Mike Matusow's podcast
at 8 pm tonight to present his side of the story.
According to Matusow, this is a 3 hour appearance where Postle will be doing "most of the talking".
Postle has some serious explaining to do - the poker community will be watching.
--
Filed Under:
Poker Scandals