Either Daniel Negreanu or Shaun Deeb Will Win Title
Published on November 3rd, 2019 1:45 pm EST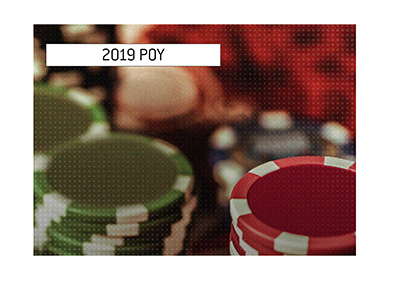 This year's World Series of Poker Player of the Year (POY) race will be won by one of two men: Daniel Negreanu or Shaun Deeb.
The final event of this year's World Series of Poker Europe - the €550 Colossus No Limit Hold'em event - is down to 120 players.
All but one of the people who could catch Daniel Negreanu at the top of the WSOP POY leaderboard have been eliminated from the event. The lone survivor? Shaun Deeb.
As of this moment, Shaun Deeb would need to finish 5th place or better to catch Negreanu at the top of the leaderboard. Anything less and Negreanu will win, as everyone else has been eliminated from the tournament and there are no more events that count.
If Deeb can't finish in 5th place or better, Daniel Negreanu will win the WSOP POY for the third time in his career. Negreanu also win the title in 2013 after winning 2 bracelets, making four final tables and cashing 10 times, and in 2004 after winning 1 bracelet, making 5 final tables and cashing 6 times.
Deeb could enter himself into the history books by catching Negreanu, as Deeb would become the first-ever back-to-back winner of the WSOP POY title if he is able to catch Negreanu by finishing in 5th place or better in the Colossus event.
-
Deeb and Negreanu do not like each other at all, so there is extra incentive for Deeb to make a deep run in this tournament.
The two men have engaged in a nasty and personal feud over the past year or so, and there is no doubt that denying their foe another WSOP POY title would be extra sweet for the eventual winner.
Both men aren't afraid to speak their minds, and both men are two of the very best poker players in the world.
Can Deeb snatch victory from the hands of defeat, or will Negreanu will his third WSOP POY title? We'll find out over the next couple of days.
--
Filed Under:
The World Series of Poker