Daniel Negreanu Erroneously Awarded Points; Sinks To Third Place on Leaderboard
Published on November 8th, 2019 5:47 pm EST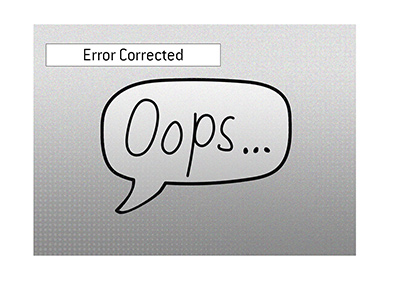 Just a few days ago, Daniel Negreanu was celebrating the third WSOP POY title of his career.
Earlier today, Negreanu learned some bad news - he had been erroneously credited points for Event #68 ($1,000 Online Championship). After removing these 213.1 POY points, Negreanu fell to third place, behind both Robert Campbell and Shaun Deeb.
So, after the recalculation of points, here is how the top three finished out:
1. Robert Campbell, 3,961.31
2. Shaun Deeb, 3,917.32
3. Daniel Negreanu, 3,861.78
-
The miscalculation was revealed by a poker journalist by the name of Alex Elenskiy who pointed out that Negreanu and several others were crediting for cashing in Event #68.
The 32nd to 46th place finishers in Event #87 ($3,000 HORSE) were also credited with the same finishes in Event #68, even though they hadn't actually cashed in that event.
As a result, Negreanu lost several hundred WSOP POY points, which resulted in him losing the title.
Negreanu, for his part, has already congratulated Robert Campbell on his victory and said that he will be releasing a statement later today.
The World Series of Poker has also released a statement (which you can read by clicking the link below), apologizing profusely for the data error.
-
Source: Pocketfives.com -
Negreanu Loses WSOP POY Title to Campbell After Data Error Discovered
--
Filed Under:
The World Series of Poker