Salomon Loses Court Case Against Raad al-Khereiji
Published on December 3rd, 2019 7:15 pm EST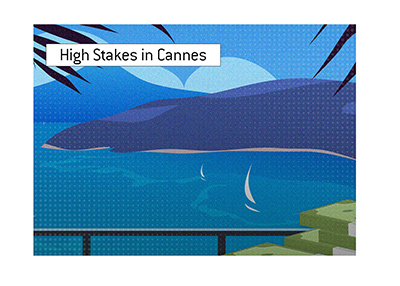 According to high-stakes poker player Rick Salomon, a very high-stakes poker game took place in 2014 at the Tiara Miramar Beach hotel, which is near Cannes in France.
Over the course of the No Limit Hold'em poker game that reportedly lasted 48 hours, Salomon claims that a member of one of Saudi Arabia's wealthiest families, Raad al-Khereiji, lost badly.
So badly, Salomon claims, that al-Khereiji owed $2.8 million US dollars to Salomon by the end of the marathon game.
Salomon claims that al-Khereiji told him that a lawyer would be in touch to square the debt, and the two parted ways.
Seven months later, a lawyer for al-Khereiji contacted Salomon and told him that no money would be coming his way.
Salomon took the case to a French court, even though he knew that the laws on the book in France would make it virtually impossible to collect.
Al-Khereiji and his lawyers claimed that the game was "friendly" with no money involved. Salomon and his lawyers were able to use gambling records for Las Vegas that showed that al-Khereiji had lost $34 million over just 29 months while playing poker in the "Ivey Room" at the Aria.
Would al-Khereiji really sit in a 48-hour poker game when there was no money on the line? This is what Salomon's lawyers wanted to know.
In the end, al-Khereiji won due to a 200-year plus law that says that gambling debts are only enforceable by the courts if it involves "weapons, foot or horse racing, chariot races, tennis and other games of the sort which involves physical skill and exercise".
Al-Khereiji and his lawyers argued that poker was a game of chance, not of "physical skill and movement", and the courts obviously agreed, as the judge sided with al-Khereiji.
Al-Khereiji reportedly wanted Salomon to pay his court courts for the case as well, though that request was denied.
-
Salomon and his lawyers are considering taking the case to French Supreme Court.
Source: Telegraph.co.uk -
No $2.8m payday for poker player as French court rules it is a game of 'chance not physical skill'
--
Filed Under:
Other Poker News