Both "Lucio" and "Frenchsniperrr" Take Home Over $2 Million
Published on December 10th, 2019 2:07 am EST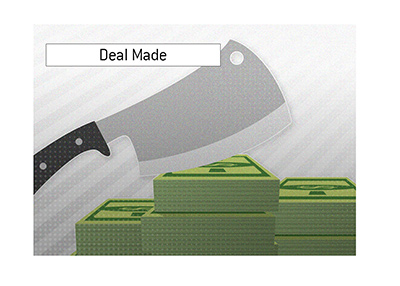 It was a very good night for both "Lucio" and "Frenchsniperrr", as they both walked away with $2 million plus paydays after making a deal while heads-up at the final table of partypoker's MILLIONS Online event.
While three-handed, a deal was discussed between "Lucio", "Frenchsniperrr" and the eventual third place finisher, "nomeansyes". Apparently "nomeansyes" rejected a deal, imploring the players to play on. As is apparently normally the case in these situations, the player who rejected the deal was eliminated first, as "nomeansyes" was sent to the rail in third place.
Here is how the final table finished out, with the amounts for the top two finishers reflecting the deal that was made:
1. frenchsniperrr, $2,259,113.58
2. Lucio, $2,222,511.43
3. nomeansyes, $1,370,850
4. Rank 1 Global, $1,107,225
5. John_Duthie, $869,962.50
6. Cloudking, $659,062.50
7. PalPal012015, $474,525
8. BillKluka, $316,350
-
This tournament was a massive success for partypoker, as they ended up exceeding their lofty guarantee of $20 million by $1.09 million.
The tournament was widely covered on Twitch.tv, as many of partypoker's sponsored Twitch.tv players participated in the event.
The tournament ran without any glitches, and I would expect the numbers to continue to grow next year as partypoker increases their market share.
All in all, a very good night for all of the final table finishers, and a very good night for partypoker as well.
--
Filed Under:
Online Poker Rooms