"Millionaire Maker", "Colossus" and "Little One for One Drop" Amongst Events Added
Published on December 25th, 2019 12:34 am EST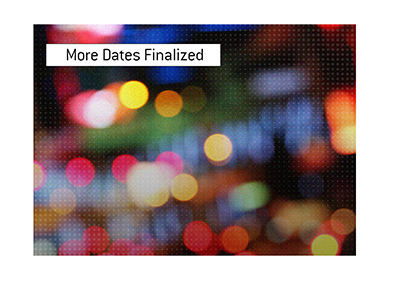 Earlier this week, World Series of Poker organizers provided an early Christmas present for poker players when they announced the finalized dates for 12 more events for the 2020 World Series of Poker.
The WSOP had previously announced three events - the Big 50, the Seniors event and the Main Event.
Now, 12 more "tentpole" tournaments have been added to the 2020 WSOP schedule, bringing the total number of finalized events up to 15.
Some of the newly added events include the "Millionaire Maker", "Monster Stack" and "Colossus", just to name a few.
it is no coincidence that the World Series of Poker has now finalized the dates for the tournament's most popular events, as they obviously want people to start booking their trips, especially amateur players that will be coming from out of town.
-
Let's take a look at the 15 events that have now been finalized for the 2020 World Series of Poker, as well as their starting dates:
Casino Employees - May 27th
Big 50 - May 28th & 29th & 30th & 31st
Millionaire Maker - June 5th and 6th
Monster Stack - June 12th and 13th
Ladies No Limit Hold'em - June 17th
Seniors - June 18th
Double Stack - June 19th & 20th
Super Seniors - June 22nd
Tag Team - June 22nd
Colossus - June 24th & 25th
Crazy Eights 8-Handed - June 26th & 27th
Mini Main Event - June 29th
Main Event - July 1st & 2nd & 3rd
Little One for One Drop - July 4th & 5th & 6th
The Closer - July 10th & 11th
-
The remainder of the 2020 World Series of Poker schedule is expected to be released in the first quarter of 2020.
Source: WSOP.com -
2020 WSOP
--
Filed Under:
The World Series of Poker