Co-Founder of Pokerstars Surrenders To Authorities in New York
Published on January 24th, 2020 8:20 pm EST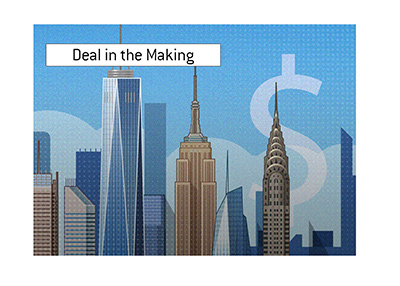 Earlier today, Forbes.com reported that the co-founder and former co-owner of Pokerstars, Isai Scheinberg, had formally surrendered to authorities in New York.
Scheinberg surrendered to federal agents after travelling from Switzerland, where US federal prosecutors had launched extradition proceedings against the former owner of Pokerstars.
-
Isai Scheinberg is the final person to face charges as a result of "Black Friday".
All 10 of the other men who faced charged, including Ray Bitar, Calvin Ayre and Scott Tom, pled guilty and squared things away with the US government. Scheinberg was the biggest fish of the bunch, as he co-founded the world's largest online poker site. Nearly nine years after "Black Friday" took place, Scheinberg has decided that it is his time to settle with the US government as well.
A person with the money that Scheinberg has does not just travel to New York, hoping for the best. Instead, federal prosecutor Olga Zverovich revealed on Wednesday that the two sides had agreed to the "basic terms of a deal, and that the two sides were far along in their negotiations.
Scheinberg paid $1 million in bail and surrendered his passports, and will not be allowed to leave the country for the time being.
-
Scheinberg sold Pokerstars to Amaya Gaming in 2014 for billions of dollars, and there is no doubt that any settlement with the US government will involve a very large payout.
Scheinberg is well into his 70s, which makes it unlikely that he will have to serve any jail time, in my opinion.
-
After being indicted by the US government nearly nine years ago, only Isai Scheinberg knows why he is just now surrendering to US authorities.
The likely reason? Scheinberg has family in countries such as Israel and Canada, and he likely wants the freedom to travel to see his family and return to his home. Calvin Ayre also wanted to return to Canada, which was part of the reason why he negotiated his deal with the US government as well.
-
At the end of the day, Scheinberg will likely have to make a very big donation to the US government, likely to the tune of hundreds of millions of dollars or even more.
Source: Forbes.com -
The Incredible Rise of Pokerstars Cofounder Isai Scheinberg - And His Surrender to Federal Agents
--
Filed Under:
Online Poker Rooms