February 16th partypoker MILLION Beats Guarantee For First Time Ever
Published on February 25th, 2020 7:31 pm EST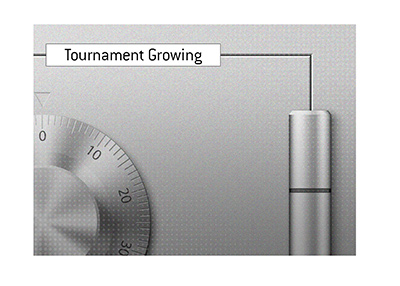 When partypoker started running their weekly MILLION event in November of 2019, they had one goal in mind - provide a viable alternative to Pokerstars' Sunday Million tournament.
After all, practically all of the moves that partypoker's management team have made over the past couple of years have been to chip away at Pokerstars' leading market share. By providing their own weekly million dollar guaranteed tournament, partypoker would give players one less reason to spend all of their time at Pokerstars.
The launch of the partypoker MILLION was not without its glitches - in fact, the very first partypoker MILLION was cancelled due to technical issues.
After that, partypoker was forced to pay weekly overlays that regularly topped six figures. The site felt as though the investment was worth it, and they continued to run the tournament every week.
-
After months of trying and several close calls, partypoker finally ran a MILLION tournament this past weekend that reached (and surpassed) its guarantee.
In total, 5,321 entrants turned out for the event, creating a total prize pool of $1,057,432.
For the very first time, partypoker had run their weekly million dollar guaranteed tournament without having to pay a sizeable overlay.
-
While the turnout for the February 16th tournament was likely helped by the fact that the tournament was cancelled the week before due to technical issues (and many free tickets were issued), there is no denying that two of the last five partypoker MILLION events have either broken their guarantees or come very close (the January 12th running of the tournament missed its guarantee by less than $10,000).
If partypoker can figure out their technical issues, their version of the weekly MILLION event looks to be becoming a success.
--
Filed Under:
Online Poker Rooms