Doug Polk, Mike MacDonald Accepting Bets on Cancellation of WSOP
Published on February 27th, 2020 11:51 pm EST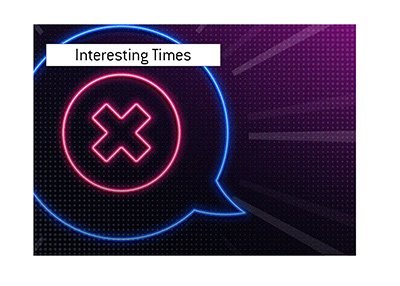 Could the 2020 World Series of Poker actually be cancelled due to the Coronavirus?
Three prominent names in the poker world - Mike MacDonald, Doug Polk and Dan O'Brien - think that there is a great chance of a cancellation happening, and they are all accepting bets that the live bracelet portion of the WSOP will be cancelled.
Doug Polk is accepting bets at 20/1, while MacDonald and O'Brien are both looking for 12/1 (meaning that they would be paid out at 20/1 and 12/1 respectively if no live WSOP bracelet events end up getting played this year).
It seems outlandish that the biggest poker festival in the world could be cancelled, though those who are lining up to bet against Polk, MacDonald and O'Brien should think twice before placing their wagers.
Oddsmakers, for instance, believe that the 2020 Summer Olympics in Tokyo will be cancelled. In fact, these oddsmakers believe that the Olympics being cancelled is a heavy favorite, as the odds currently look like this:
Yes, -260
No, +175
With more and more reports of the Coronavirus in the United States, and with a massive event like the Summer Olympics (with its years of planning and broadcast contracts) being threatened with cancellation, you can be sure that the odds of the World Series of Poker being cancelled are currently lower than the 12/1 or 20/1 odds that the three aforementioned players are looking for.
A number of other sporting events around the world have already been cancelled or pushed back, including the Chinese Grand Prix, World Table Tennis Championship and World Athletic Indoors Championships, just to name a few.
-
People travel from all over the world to participate in the World Series of Poker.
If the Coronavirus situation is still ongoing as we creep closer to the event, there is no doubt that people will start asking themselves whether or not they want to risk attending the series, where thousands of players will be in close quarters for a couple of months.
In addition, some players may be virtually unable to attend due to travel restrictions that have been placed in certain countries.
-
In short - you can't completely discount the idea of the World Series of Poker being cancelled or severely reduced to just online events this year, especially if the Coronavirus situation worsens in the United States. This is definitely a situation that you should keep a close eye on if you are planning on attending the World Series of Poker this summer.
--
Filed Under:
The World Series of Poker