"Yes" Side a Big Underdog
Published on March 13th, 2020 9:42 am EST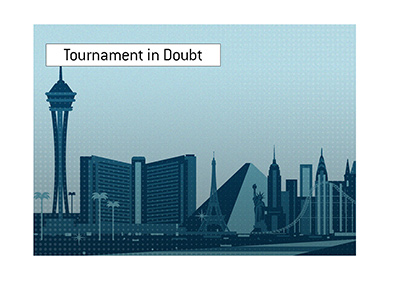 A few weeks ago, poker pros such as Mike MacDonald and Doug Polk drew some heavy criticism after they said that they wanted to bet on the 2020 World Series of Poker being cancelled.
At the time, the Coronavirus wasn't much of an issue in the United States, and the idea of cancelling the World Series of Poker (or scaling it back significantly) seemed ludicrous.
The idea seemed so far-fetched, in fact, that numerous people were willing to give MacDonald and Polk the 12/1 and 20/1 odds that they were looking for, respectively.
Today, with multiple tournaments having already been postponed or cancelled, there is a very good chance that this year's World Series of Poker will look significantly different than what was originally scheduled, if it takes place at all.
Now PokerShares, the poker-focused betting site that MacDonald introduced to the world, is offering betting odds on the WSOP 2020 main event.
PokerShares is offering betting on this:
"Will the 2020 WSOP Main Event Be Played Out as Scheduled?"
And here are the odds:
No, 1.30
Yes, 3.55
-
The 2020 World Series of Poker is currently scheduled to begin in late May, with the main event getting underway in early July.
Will the series be postponed until later in the year? Will it be cancelled altogether? Will the online events continue, while the live events get cancelled?
Tournament organizers haven't said much as of this moment, as the WSOP is still months away.
--
Filed Under:
The World Series of Poker