Shares of The Stars Group Soar Following Q1 Update
Published on April 17th, 2020 5:55 pm EST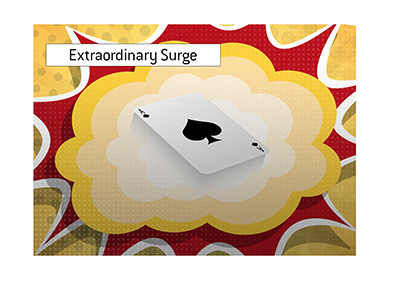 Earlier today, Pokerstars confirmed what everybody already knew - poker is booming again thanks to the Coronavirus outbreak.
In their Q1/general business update, Pokerstars said that the boom in online poker and casino play has more than offset the near complete shutdown of sports betting.
In the month of March, when the Coronavirus started to shutdown the global economy, Pokerstars reported a 44% year-over-year international revenue growth, thanks to their online poker and casino offerings.
This growth spilled over into the first two weeks of April, as Pokerstars reported a 33% year-over-year increase in average daily revenues.
-
Online poker players have been commenting on how good the games are right now.
Guarantees are being smashed. Online poker festivals are being extended. Casuals are flocking to the major sites, as many are being forced to shut themselves inside due to the virus.
Online poker operations have been the beneficiaries of this surge in interest, as years of stagnant growth have given way to a boom.
-
Shares of The Stars Group surged by over 17% after their Q1/business update.
Shares of the stock traded into the low $12s in mid-March during the stock market meltdown.
The Stars Group has recovered impressively since that point, however, as the company's shares are now trading at the same price that they were at the start of 2020.
--
Filed Under:
Online Poker Rooms