85 World Series of Poker Bracelets Up For Grabs in Massive Tournament Series
Published on June 9th, 2020 7:54 pm EST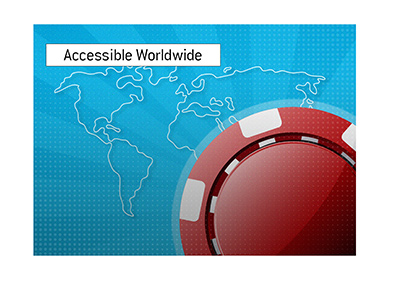 Those who are disappointed that there are no World Series of Poker events taking place in Las Vegas this summer can gain a bit of solace from the announcement of the "World Series of Poker Online", which officially kicks of on July 1st.
World Series of Poker organizers are promising that this series will be "one of the largest tournament series of all time".
There will be a total of 85 World Series of Poker gold bracelets up for grabs in the series that will be hosted by both WSOP.com and GGPoker.
Starting on July 1st, WSOP.com will be hosting a bracelet event per day for players that are geo-located in Nevada and New Jersey.
On Sunday, July 19th, the series will expand to the GGPoker Network, where international players will get to join in on the bracelet fun as well. This will be the first time ever that players from outside of the United States will be able to compete for a bracelet from their respective home countries.
Players from the United States will not be able to compete on GGPoker.
The entire "WSOP Online" series will stretch from Wednesday, July 1st to Sunday, September 6th.
The first event, which will have a buy-in of $500, will begin on WSOP.com at 3 pm on July 1st.
-
Tournament organizers say that this online series will not serve as a replacement for the "live" World Series of Poker series, and that no decision has been made as to whether or not that postponed series will go ahead in the fall, which is the current plan.
-
The schedule for "WSOP Online", which is still coming together (the GGPoker events haven't been set yet), can be found by clicking the link below.
Source: WSOP.com -
WSOP Online Schedule
--
Filed Under:
Other Poker News