Daniel Negreanu Looking to Bet $1 Million That He Wins a Bracelet This Year
Published on June 15th, 2020 3:03 pm EST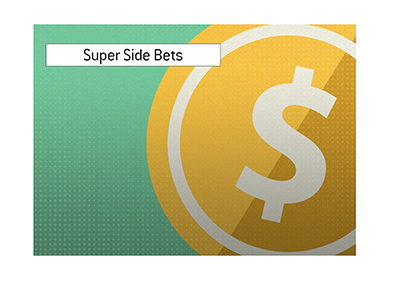 Earlier this week, Daniel Negreanu took to his Twitter account to announce that he is looking to book up to a million dollars in bets that he wins a World Series of Poker bracelet this year.
Negreanu said that he will take 2.5 to 1 odds that he wins a WSOP bracelet in 2020, and he will bet up to $1 million on his side.
That means that Negreanu would stand to win $2.5 million if he is able to successfully take down a WSOP bracelet in 2020.
This would include all of the bracelet events on WSOP.com, all of the bracelet events on GGPoker and any "live" events that might take place in Las Vegas this fall.
On top of that, Negreanu is also accepting bets in which he will bet on himself against any other player to win a bracelet, up to a maximum of $100,000.
-
WSOP.com (available to Nevada and New Jersey players) and GGPoker will be hosting a total of 85 bracelet events in the "World Series of Poker Online" tournament series that will be getting underway on Sunday, July 19th, 2020.
Negreanu is a resident of Nevada, so he will have access to the WSOP.com events, and he is a sponsored GGPoker player, which means that he will likely be playing those events in Canada or another GGPoker-friendly locale.
There seems to be a smaller and smaller chance that the World Series of Poker will be hosting any live bracelet events this year, so you are essentially betting against Negreanu winning an online event on either WSOP.com or GGPoker.
Many people believe that Negreanu is not nearly as strong in online tournaments as he is in live events, so a number of people have jumped at the opportunity to book this bet, even though Negreanu is getting 2.5 to 1 odds.
Negreanu, on the other hand, is obviously confident that he can compete with the best online players and take down an online WSOP bracelet.
-
Negreanu has six World Series of Poker bracelets to his name, with his last win coming in 2013.
--
Filed Under:
The World Series of Poker