Big Crowds Turn Out For King's Resort Events
Published on June 20th, 2020 2:13 pm EST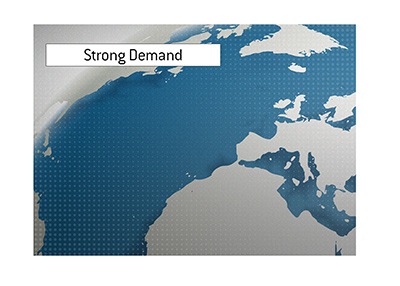 The pictures out of the King's Resort in the Czech Republic are almost surreal to view, given the events of the past couple of months.
After the "live" poker world almost completely shut down due to the Coronavirus, things are finally starting to make the slow return to "normal" this weekend.
King's Resort is hosting a number of events this weekend, including the €2,500 Pot Limit Omaha High Roller event.
People are eager to play some live poker again, and the pictures prove it.
The King's Resort poker room has been filled with people this weekend. There are no glass partitions between the players. There are no social distancing guidelines, as players seem to be sitting close to each other at the tables.
The rooms are full, and if it weren't for the dealers and assorted players wearing masks, you wouldn't know that the world had been dealing with a pandemic over the past couple of months.
The €150 Big Saturday Monsterstack has drawn somewhere in the neighborhood of 400 players, while the €2,500 Pot Limit Omaha event is expected to be well-attended as well, with the likes of "ElkY" and Tony G likely to play the event.
-
Across the globe, the Venetian has fired a couple of multi-table tournaments this weekend, and the demand has been strong.
The tournament format embraces the state's social distancing rules while providing players with something other than a single-table tournament.
The tournaments are in a Shootout format, with five players per table to start and four players per table after the first round.
As mentioned, the demand has been strong - yesterday's tournament sold out, and today's will almost certainly do the same.
-
Ultimately this is very good news for poker players, as it shows that multi-table tournaments can be conducted in the COVID-19 era.
--
Filed Under:
Other Poker News