GGPoker Hit By DDoS, Disconnections and Various Other Glitches
Published on July 20th, 2020 1:24 pm EST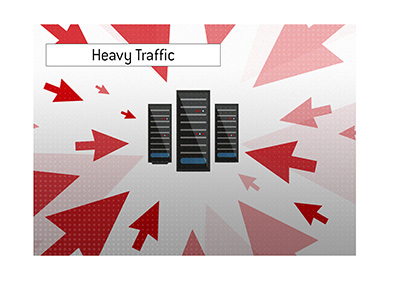 When the World Series of Poker Online series was announced by WSOP.com and GGPoker, one question that was asked at the time was: would GGPoker be able to stand up to the increased traffic?
After all, Pokerstars, partypoker and ACR have all had their own issues with uptime over the past few months - would GGPoker be any different?
This past weekend, GGPoker had a number of issues, some of which were their fault, and some of which came about as a result of a DDoS attack.
If you were playing on GGPoker this past weekend, you likely experienced some sort of an issue.
There were widespread disconnections, server delays and some prominent tournaments (WSOP #32 and WSOP 33) didn't resume following a break.
-
According to Status.GGNet.com, the issues have now been resolved.
WSOP #32 and WSOP #33 were apparently paused due to an "unforeseen bug" that was caused by "high load during peak times". A temporary fix was issued, with a more permanent fix coming at a later time.
The "incidents of widespread client disconnections" was caused by a case of "server-client protocol mismatch" and has since been fixed.
The "server delays" were caused by an "influx of players" that resulted in a "bottleneck". Again, a "temporary fix" was enabled, with a more permanent fix coming later in the week.
Lastly, GGPoker enabled DDoS Protection on the server that was hit by the DDoS attack.
-
With several massive WSOP events coming up on GGPoker, it will be interesting to see how the site handles the continued increased load on their servers.
--
Filed Under:
The World Series of Poker