Profanity-Laced Rant Earns Negreanu Time in the Penalty Box
Published on July 27th, 2020 11:13 pm EST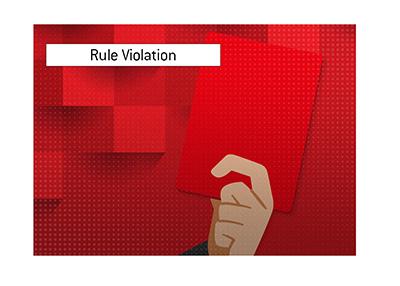 Daniel Negreanu's Twitch.tv account, at least for the time being, has been permanently banned.
Negreanu had been streaming some of his attempts to win a bracelet in the World Series of Poker Online on WSOP.com.
On July 24th, Negreanu flipped out when a Twitch.tv viewer apparently made disparaging comments about Negreanu in the chat. Negreanu, amongst other things, said that he would break the person's "f***ing" teeth and knock him the "****" out.
Here is Negreanu's rant:
Now, Twitch.tv doesn't take too kindly to their streamers threatening viewers, no matter how strong the justification might have been.
So, earlier today, Twitch.tv banned Daniel Negreanu's Twitch.tv account.
Here is Negreanu acknowledging the ban:
I do. I think a warning and/or temporary suspension is warranted. I wasnít aware of the rules but thatís no excuse

Iíll take my medicine. They have every right to enforce the rules as they choose

Iím not hating on @TwitchPoker but a perma ban is a bit much

— Daniel Negreanu (@RealKidPoker) July 27, 2020
-
This ban comes at an inopportune time for Negreanu, as his sponsored site, GGPoker, is in the middle of co-hosting the World Series of Poker Online.
Given Negreanu's stature in the poker world, and the fact that this is a first-time offence, I wouldn't be surprised if we see "Kid Poker" on Twitch.tv again in the future.
For now, Negreanu has taken to Youtube.com to continue streaming his WSOP exploits.
Aside from that, things are going well for Negreanu, as he has cashed in an obscene number WSOP Online events.
--
Filed Under:
Other Poker News