Last Update on World Series of Poker Was Four Months Ago
Published on August 21st, 2020 11:59 pm EST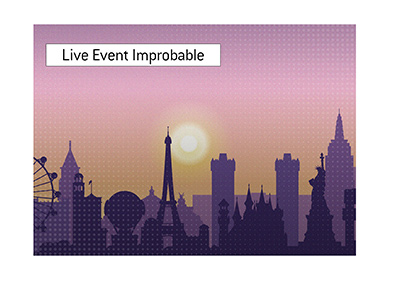 On April 20th, the 2020 World Series of Poker was officially postponed due to the COVID-19 pandemic.
At the time, tournament organizers said that the event was being planned for the fall of 2020, "with exact dates and events to be determined".
Four months have now passed since the postponement of the WSOP. The World Series of Poker Online has been a big success on GGPoker and WSOP.com, though some people are still wondering what is going to happen to the live World Series of Poker festival.
-
The World Series of Poker Europe is still being targeted for the fall, as King's Resort in Rozvadov, Czech Republic, which is where the event is being hosted, is essentially operating as it normally does.
Las Vegas, and the United States in general, is a completely different story.
The United States is essentially cut off from the rest of the world right now, which means that any live WSOP that takes place this fall would almost certainly not include any international players. This would obviously be a massive blow to the event, as the WSOP pulls tens of thousands of players from countries outside of the United States every year.
In addition, many American players likely wouldn't want to make the trip as well. Many people are still refusing to fly, and the thought of congregating in Las Vegas for a massive tournament series likely doesn't appeal to many right now.
In April, the World Series of Poker said that they still intended on hosting the $10,000 main event this fall in Las Vegas.
Given recent events, this seems to have a likelihood of 0% of actually happening this year.
-
Given the success of the World Series of Poker Online, my prediction is that the World Series of Poker hosts another major online tournament series this fall, in place of the tournament series in Las Vegas.
-
The three big questions I have are:
1) Will the World Series of Poker go ahead in 2021?
2) What kind of damage will the live WSOP series suffer if the plug is pulled in 2020?
3) Will we see more online and less live WSOP events in the future?
--
Filed Under:
The World Series of Poker