McDonald Has Come Very Close To Winning Bet on Two Occasions
Published on August 24th, 2020 11:49 pm EST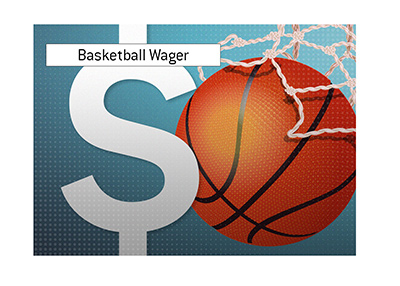 There is a great deal going on in the poker world right now. The World Series of Poker Online continues on GGPoker. The WCOOP on Pokerstars is starting up soon.
One story that is grabbing the attention of the poker masses right now is Mike McDonald's free throw prop bet, that he is streaming on Twitch.tv.
McDonald has bet $200,000 against a number of different poker players that he can hit 90 free throws out of 100, sometime before the end of the year.
The prop bet has certain rules that must be followed:
1. An unlimited number of attempts is allowed, but McDonald must announce in advance when he is going to head to the basketball court.
2. No rebounder is allowed.
3. McDonald has until the end of 2020 to make 90/100 free throws, or else he loses the bet.
-
The deal apparently came together in April. At the time, McDonald was "barely able to shoot".
Since that time, McDonald has been working on his shot, and started the challenge a few days ago.
-
How is it looking so far for McDonald?
Based on the early results, there seems to be an excellent chance that McDonald will win the wager.
Over the course of just two days, McDonald has had attempts where he hit 88/100 and 89/100 free throws respectively.
It seems to be just a matter of time before McDonald breaks the 90/100 mark and wins the wager.
Of course, the closer he comes to winning the bet, the sweatier he will get and the harder he will grip the ball.
Starting out strong is one thing - finishing strong is another.
-
If you want to follow the action, click on the link below to visit McDonald's Twitch stream:
Source:
Mike McDonald Twitch
--
Filed Under:
Other Poker News