Arizona Woman Arrested And Booked on Burglary Charges
Published on August 29th, 2020 8:02 pm EST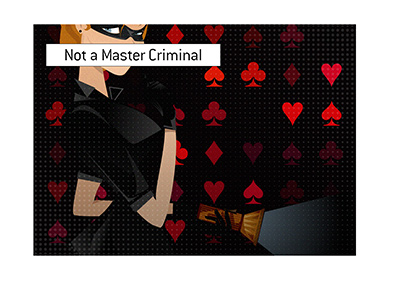 Antonio Esfandiari was the victim of a theft that was reportedly carried out by one of his father's acquaintances.
In Mid-July, Esfandiari and his father called the police to report that a large theft had taken place at Esfandiari's Las Vegas apartment.
In total, roughly $1 million in property was taken from Antonio Esfandiari's safe, including:
$150,000 in cash
$300,000 to $500,000 in casino chips
$50,000+ in jewelry and watches
Esfandiari and his father were perplexed - who had access to their unit and who could have pulled off the crime?
Police interviewed 46 year-old Svitlana Silva, who was reportedly an acquaintance of Esfandiari's father who had lived in the condo for a few months in the past.
After interviewing the cooperative Silva, police were notified by Antonio Esfandiari that Silva had reportedly bought into a private poker game in Las Vegas for a considerable amount of money.
Silva was clearly not a master criminal, as she showed up to the poker game with the exact same domination in casino chips that were stolen from Esfandiari's safe.
After putting the chips into the game, Silva reportedly texted one of the players in the game who had received some of the chips she had brought, asking if she could buy them back.
To make matters worse for Silva, she reportedly changed her story with the police, claiming that a "random guy" had broken in and stolen the property.
-
Silva was one of the few people with access to the condo, and she reportedly knew the combination to the safe as it closely matched the password to the iPad that she had used when she had stayed in the condo.
-
Silva is out on bail. There is no word on how much of his property that Antonio Esfandiari was able to recover.
Source: ReviewJournal.com -
Woman Arrested in $1 Million Theft From Las Vegas Poker Pro Esfandiari
--
Filed Under:
Other Poker News