Published on September 27th, 2007 10:28 pm EST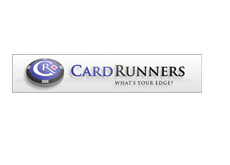 Cardrunners.com, the popular poker instruction site founded by Taylor Caby and Andrew Wiggins, underwent a makeover today as a new version of the site was uploaded.
The site boasts an eye-popping 7000+ members, which isn't too surprising considering the caliber of instructors that they have at the school. Not only do they have Taylor "Green Plastic" Caby, but they also have Brian "sbrugby" Townsend and Brian "Stinger885" Hastings on the team, amongst others. That is a pretty impressive selection of teachers, the best of any site on the Net in our opinion.
There have been reports of problems connecting to the site, problems logging in and problems viewing some of the videos, but I am sure that the Cardrunners team is working hard on these problems and will have them fixed shortly. Anytime you have such a major site overhaul, there are bound to be some bugs that need to be ironed out.
All in all, the new site design looks amazing in our opinion.
--
Filed Under:
Other Poker News