Flutter Entertainment Pulling The Plug on Three "Black Markets"
Published on September 3rd, 2020 5:38 pm EST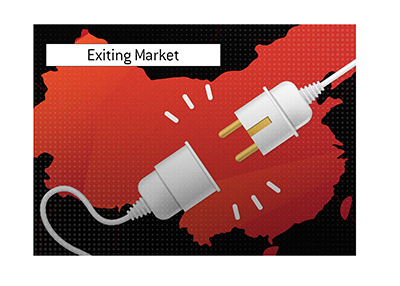 If you are a poker player in China, Taiwan or Macau, you likely received a nasty surprise in your email earlier this week.
Pokerstars' parent company, Flutter Entertainment, made the decision to exit these three markets.
As of September 1st, players in these markets were no longer able to play on the site and were given relaxed withdrawal criteria in order to pull their money from the site.
These withdrawals came a few days after Flutter Entertainment promised that there were a "small number" of markets that they would be "switching off".
These withdrawals are making players in other countries (such as Russia) quite nervous, as they wonder if they might be next.
-
Why would Flutter Entertainment suddenly pull the plug on China, Taiwan and Macau?
The answer: the United States market.
With the US market slowly opening up, companies like Flutter Entertainment don't want to do anything to jeopardize their ability to continue to enter this market, especially given Pokerstars' past history in the country (Black Friday).
Some states are very picky about who they give licenses to, so Flutter Entertainment is clearly hitting the exit on some of their "black markets" in order to remain eligible to enter any US state that is opening its doors to online gambling.
Poker players in countries like China and Macau can't be too happy about this development, though the United States is the crown jewel of the gambling world, as you have a high income market that loves to gamble.
-
The question now becomes: is Flutter Entertainment done "switching off" black markets, or are other countries in the crosshairs?
Source: CalvinAyre.com -
Pokerstars Exiting China, Taiwan and Macau as Flutter "switches off" Black Markets
--
Filed Under:
Online Poker Rooms